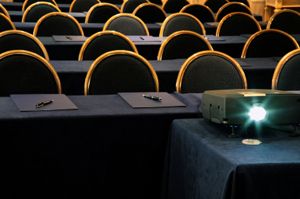 Registration Blanks & Raffle Tickets
We offer fast turnaround of registration blanks and raffle tickets for businesses and organizations holding events. We can customize both the blanks and tickets with your logo and design colors and print small or large quantities. To assist your event staff, the items can be numbered, perforated and packaged for easy distribution.
Programs & Event Books
Our design staff can create programs and event books that commemorate your special occasion, from banquets, ceremonies and sporting events to weddings and anniversaries. we'll help you incorporate photos and information with the perfect paper stock to finish your project, whether you're looking for traditional, one-color formats or impressive full-color designs.

Event Signage
Inform your guests with directions or ticket and souvenir pricing, or highlight event sponsors through signage. Whether your event is held indoors, outdoors, or at multiple locations, we'll help you create the perfect piece to communicate your message and select the right signage material to accommodate your needs and budget.